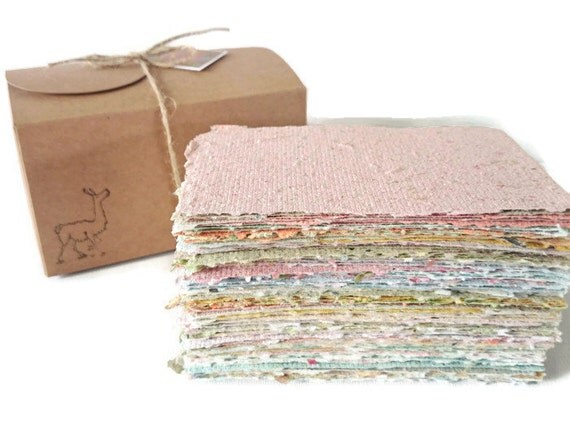 Colorful Llama Paper is Made from Llama Poo at Fox Hill Llamas $41.59
We love Llamas, just as much as the next guy, but what we love even most is using the fibre and feces (yes, we just said feces as in poo) upcycled into usable products. These eco friendly art products are offererd by Fox Hill Llamas and are all functional finds! Above, colorful note paper has been hand pressed and molded and made out of recycled and sanitized llama Poop! Who would have thought? Not makes for a colorful gift idea!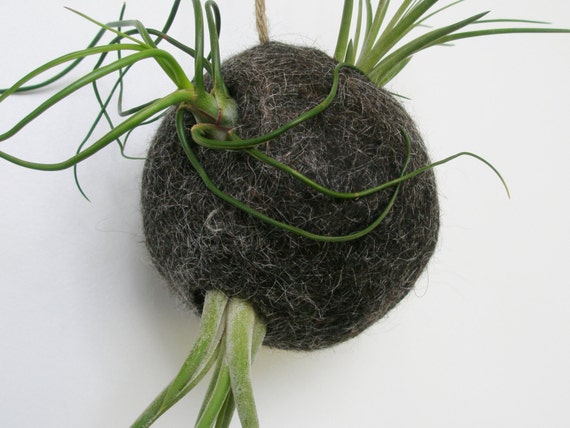 Air Plant Bubble Made from Llama Paper $45.19
These felted hanging planters aka balls are made of llama paper and jute for easy hanging. They hold moisture well, and would be perfect for air plants as shown. You simply poke them into the openings . If you aren't a plant lover, you can add essential oil or perfume to fragrance your home. Each comes with a string for hanging, and the openings are approximately 1.5-2cm in size.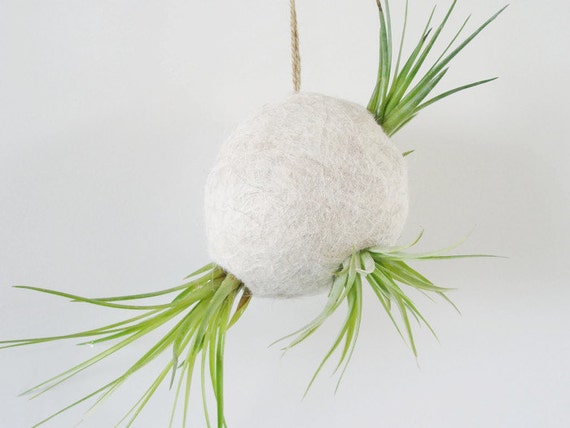 Awesome little felted hanging ball!
You can find them on:
http://foxhillllamas.tumblr.com/
http://foxhillllamas.wix.com/foxhill
https://www.etsy.com/shop/FoxHillLlamas