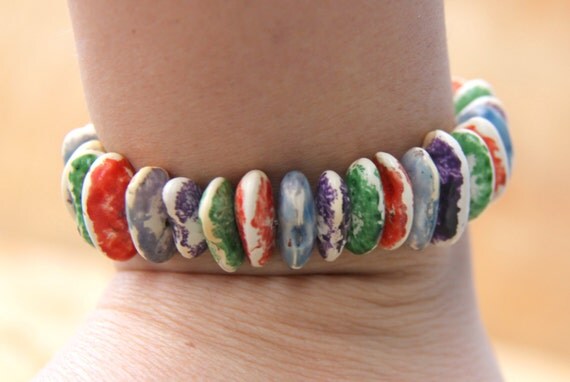 Beans, who would have thought? $20.10 here
Christina, from treasuresgrstore creates stunning jewelry made from recycled and upcycled items. Her shop is from Thessaloniki, Greece and she uses items such as real beans in her work. The bracelet above and below is made from fashioning and painting real beans, and creates an interesting array of rainbow colors.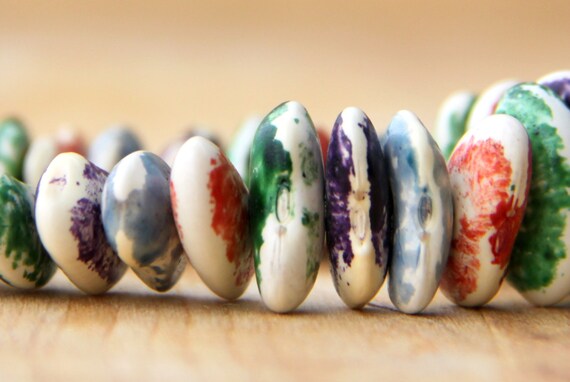 Beans!
Christina owns a creperie shop with her husband but loves to create art and upcycle on the side. Using papier mache' and creativity, she also fashions unique jewelry that creates a wearable art form for the beholder.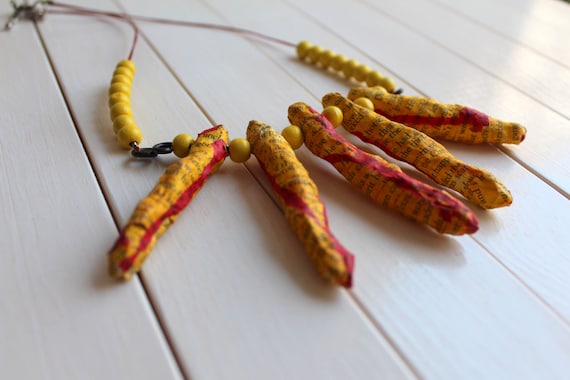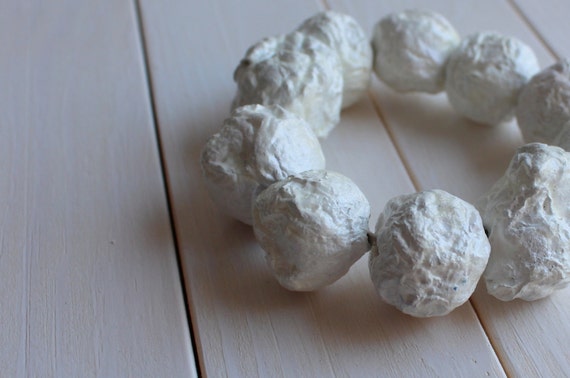 Papier Mache Bracelet Flintstones Style $16.75