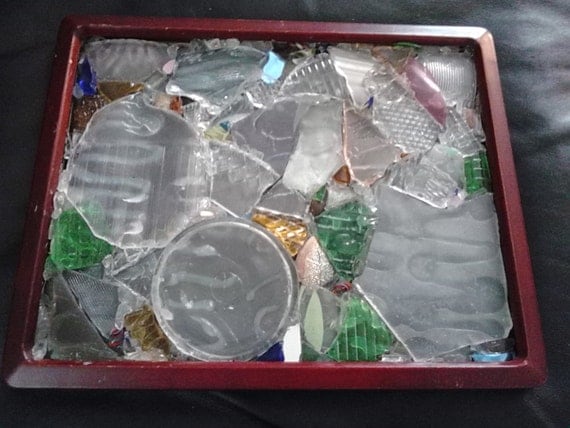 EcoArtBygreenmari< Broken Bottles Repurposed
Found on Etsy!
What a great way to use old broken bottles, in this case found in the riverbanks, dating back centuries when people used to throw out trash.
Shards of old glass which tell stories are now a fun eyecatcher on
Etsy for $25 here.
This piece was made by Marianne Hayes of Pascoag Rhode Island who loves to fish and find old bottles.
Marianne states she collects old glass from the woods, the parks and rivers in her area, as it "made her sad" to see so much discarded glass. Thus, offering possibilities for collectors, or artisans to purchase the old bottles for use in their art or for their vintage love.
In this case, she's repurposed some of the shards she found to make a colorful and eye catching
eco friendly art
window display. Ironically, she also does the smae with broken jewelry, repurposing it into something new.